You can install the app and download the audio tour at home before you will visit our museum. Alternatively, you can use our free WIFI network and download the tour(s) when you arrive.
Download the tours for unlimited offline use.
Download here in three steps
Download the izi.Travel app in the Google Play Store, App Store or Windows Store.
Search for the tours: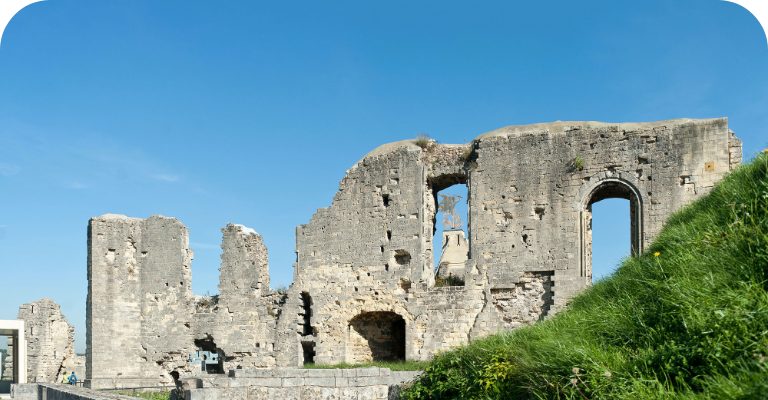 Back to the Middle Ages. The rich history of the Middle Ages lives again with a visit to the Castle Ruins in Valkenburg aan de Geul, and its history dating back to the 11th century!
The Velvet Cave has many secrets. Discover a treasure trove of impressive wall murals, inscriptions, strange sculptures in the soft marlstone walls and a romantic chapel dating from the French period (18th century).
Want to relax after an exciting climb to the ruins? You can have a drink or bite while enjoying a delightful view in our restaurant overseeing Valkenburg and the hilltop castle