The Velvet Cave also served as a field hospital for the American soldiers.
Following liberation, several American soldiers visited the Velvet Cave during their non-duty hours.
Wiel van Acker, a guide at the time, has made a series of silhouettes of soldiers and a memorial to a fallen soldier.
During the tour, which lasts around 50 minutes, the guide will discuss all the highlights in the Velvet Cave related to this theme.
Guided tours and entrance
The price for adults (aged 12 and above) is €9.50 and €7.50 for children (aged 4 to 11). Museum cardholders may join the tour free of charge.
Please contact our reception for any questions or for information on prices for group reservations.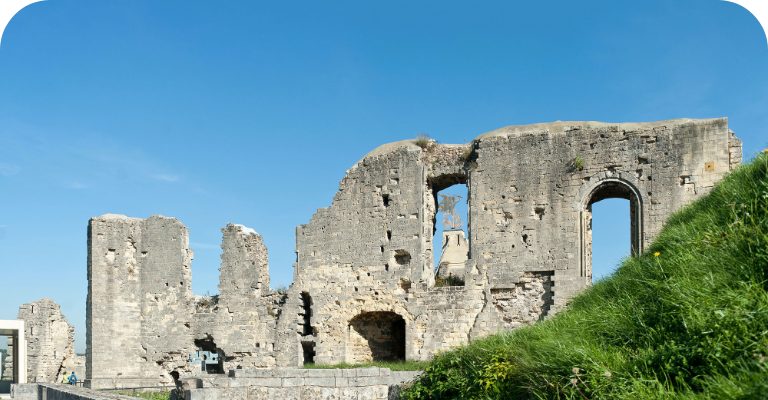 Back to the Middle Ages. The rich history of the Middle Ages lives again with a visit to the Castle Ruins in Valkenburg aan de Geul, and its history dating back to the 11th century!
The Velvet Cave has many secrets. Discover a treasure trove of impressive wall murals, inscriptions, strange sculptures in the soft marlstone walls and a romantic chapel dating from the French period (18th century).
Want to relax after an exciting climb to the ruins? You can have a drink or bite while enjoying a delightful view in our restaurant overseeing Valkenburg and the hilltop castle