Enjoyment at a unique location
Want to relax after an exciting climb to the ruins? Starting July 2013, you can have a drink or bite while enjoying a delightful view in our new restaurant overseeing Valkenburg and the hilltop castle.
We serve Fair Trade coffee and delicious meals prepared from local ingredients. 'Rooftopbar Tash' is wheelchair accessible.
In need of an inspiring location for a meeting or social?
We have what you are looking for. You can have your own private area, but you are also welcome to use 'Rooftopbar Tash' restaurant or terrace.
Want a fairy tale wedding?
It is possible to get married on top of the Castle Ruins, our unique underground18th century chapel or at 'Rooftopbar Tash'. Everything can be arranged according to your liking. Please inquire for all possibilities.
The Netherlands unique height castle
Towers jut skyward from the ruins of the once so imposing castle, the Netherlands' only hilltop castle, looking out over the little fortress town below.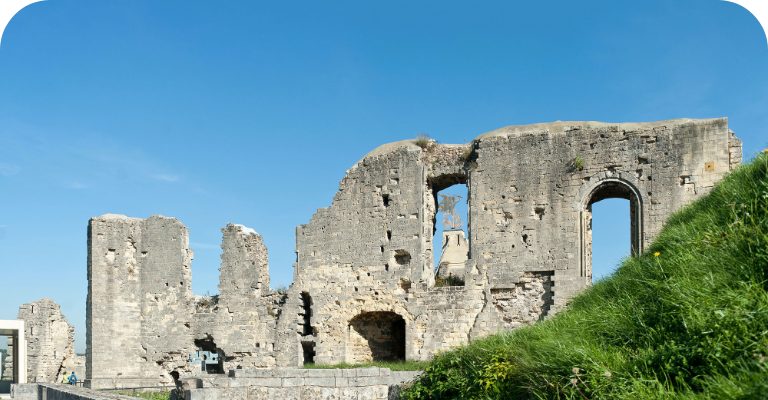 Back to the Middle Ages. The rich history of the Middle Ages lives again with a visit to the Castle Ruins in Valkenburg aan de Geul, and its history dating back to the 11th century!
The Velvet Cave has many secrets. Discover a treasure trove of impressive wall murals, inscriptions, strange sculptures in the soft marlstone walls and a romantic chapel dating from the French period (18th century).