Velvet Cave Christmas Market
The underground Christmas market 2023 can be visited from 17 November up to and including 30 December.
During the Christmas Market Valkenburg the Velvet caves, located on the Daalhemerweg 27 in Valkenburg aan de Geul, will be transformed into the unique, attractive, internationally well-known ' Christmas market Fluweelengrot '. In these ancient, fairy-tale surroundings you will find many, in Christmas atmosphere decorated stands, with Christmas- and gift items for everybody.
Your Christmas getaway would not be complete without enjoying a snack and a drink. This we make possible by providing various food and drink stands in the catering area inside the cave and on the beautifully decorated square. For more information visit Velvet Cave Christmas Market.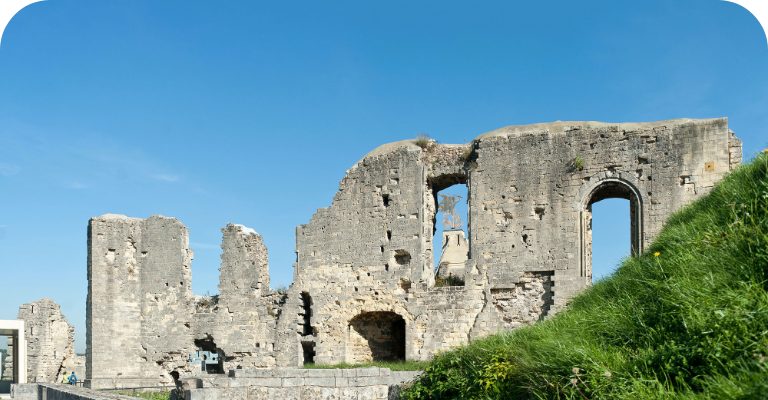 Back to the Middle Ages. The rich history of the Middle Ages lives again with a visit to the Castle Ruins in Valkenburg aan de Geul, and its history dating back to the 11th century!
The Velvet Cave has many secrets. Discover a treasure trove of impressive wall murals, inscriptions, strange sculptures in the soft marlstone walls and a romantic chapel dating from the French period (18th century).
Want to relax after an exciting climb to the ruins? You can have a drink or bite while enjoying a delightful view in our restaurant overseeing Valkenburg and the hilltop castle