Marl was mined from the cave by block breakers for use as a building stone in the construction of edifices like Valkenburg Castle. The result of this marlstone mining is an extensive labyrinth of old and rugged passageways.
In times of siege, the secret passageways, which were only discovered in 1937, allowed the knights and their footmen to escape the castle and attack the enemy from behind or secretly bring supplies in. One legend tells of the Brabanders (natives of Brabant) who, laying siege to Valkenburg, could not understand why celebrations were still being held inside the castle walls even after a long period of siege. Little did they know that the troops inside were being supplied via the secret passageways… from Brabant, where the siege armies would soon discover that their lands had been plundered in their absence!
The Velvet Cave has many secrets. Discover a treasure trove of impressive wall murals, inscriptions, strange sculptures in the soft marlstone walls and a romantic chapel dating from the French period (18th century). In the Second World War, during the German occupation, the cave served as a hideout for the people of Valkenburg and for the American troops.
Nice and cool in the summer and wonderfully warm in the winter, the Velvet Cave is permanent 12 degrees Celsius a year-round. Please dress accordingly.
The Velvet Cave probably dates from the 11th or 12th century.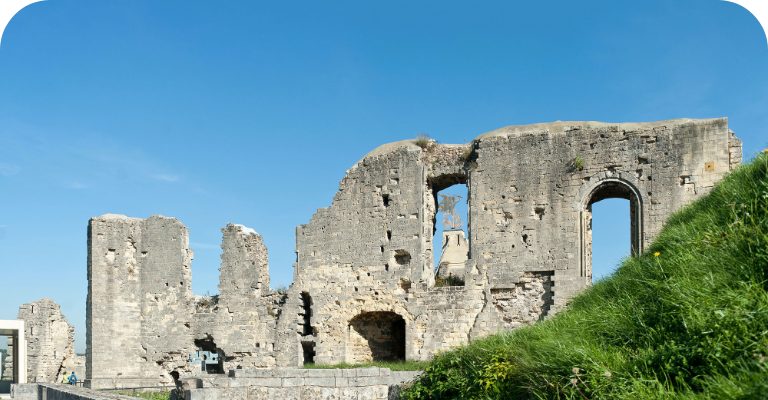 Back to the Middle Ages. The rich history of the Middle Ages lives again with a visit to the Castle Ruins in Valkenburg aan de Geul, and its history dating back to the 11th century!
Want to relax after an exciting climb to the ruins? Starting July 2013, you can have a drink or bite while enjoying a delightful view in our new restaurant overseeing Valkenburg and the hilltop castle.