MO

TU

WE

TH

FR

SA

SU
27

28

29

30

1

2

3
4

5

6

7

8

9

10
11

12

13

14

15

16

17
18

19

20

21

22

23

24
25

26

27

28

29

30

31
1

2

3

4

5

6

7
Events for
1

December

No Events
Events for
2

December

No Events
Events for
3

December

No Events
Events for
4

December

No Events
Events for
5

December

No Events
Events for
6

December

No Events
Events for
7

December

No Events
Events for
8

December

No Events
Events for
9

December

No Events
Events for
10

December

No Events
Events for
11

December

No Events
Events for
12

December

No Events
Events for
13

December

No Events
Events for
14

December

No Events
Events for
15

December

No Events
Events for
16

December

No Events
Events for
17

December

No Events
Events for
18

December

No Events
Events for
19

December

No Events
Events for
20

December

No Events
Events for
21

December

No Events
Events for
22

December

No Events
Events for
23

December

No Events
Events for
24

December

No Events
Events for
25

December

No Events
Events for
26

December

No Events
Events for
27

December

No Events
Events for
28

December

No Events
Events for
29

December

No Events
Events for
30

December

No Events
Events for
31

December

No Events
Relive the stirring history of the many sieges, destructions and dominions of knights such as Walram de Rosse, Gosewijn, and the Dukes of Brabant, until the final destruction of the castle on 10 December 1672 at the hands of Stadtholder Willem III.The remains of the castle ruins have stood as a quiet reminder of the proud fortress here at this prominent place in the Geul Valley ever since.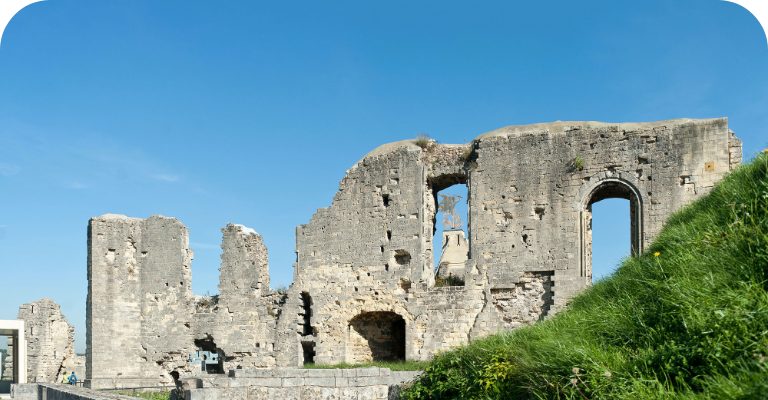 Back to the Middle Ages. The rich history of the Middle Ages lives again with a visit to the Castle Ruins in Valkenburg aan de Geul, and its history dating back to the 11th century!
The Velvet Cave has many secrets. Discover a treasure trove of impressive wall murals, inscriptions, strange sculptures in the soft marlstone walls and a romantic chapel dating from the French period (18th century).
Want to relax after an exciting climb to the ruins? You can have a drink or bite while enjoying a delightful view in our restaurant overseeing Valkenburg and the hilltop castle