Crawl through, sneak through
During the entire tour you will be in the secret medieval escape passages from the castle ruins. Sometimes those corridors are wide and high, sometimes narrow and low. By stares and ladders you will move through this underground maze to get from one part of the tour to anonther.
This Italian expression is used for easy climbs in the Alps, where climbers use ladders and steel cabels to reach the summit. We have created our own via ferrata in our caves which you can explore.
One of the highlights in this tour. From the impressing castle ruins you'll descend into the castle's old, 30 meter deep well. You'll reach the old escaperoutes of the knights and continue the tour through the caves. An unique experience!
Onze gidsen staan voorje klaar!
Visit the oldest cave (marlstone quarry excavation) in South Limburg.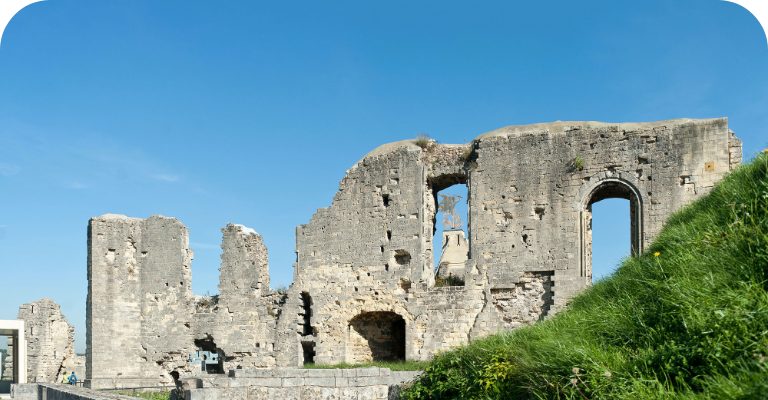 Back to the Middle Ages. The rich history of the Middle Ages lives again with a visit to the Castle Ruins in Valkenburg aan de Geul, and its history dating back to the 11th century!
The Velvet Cave has many secrets. Discover a treasure trove of impressive wall murals, inscriptions, strange sculptures in the soft marlstone walls and a romantic chapel dating from the French period (18th century).
Want to relax after an exciting climb to the ruins? You can have a drink or bite while enjoying a delightful view in our restaurant overseeing Valkenburg and the hilltop castle