This is no easy task, for several reasons, not least because the former Valkenburg Castle is hewn from marlstone, which makes any restoration works prohibitively expensive. The Velvet Cave also requires extensive maintenance to guarantee safety.
Both locations can be visited year-round (preferably together, but can also be visited individually).
The site can also be rented for group activities such as marlstone carving, sporting events and entertainment. At the entrance to the castle ruin, a lively brasserie welcomes you for drinks and light bites.
The site is also a frequent shooting location for television programmes produced for Dutch, French, Belgian and British television. All proceeds from these activities go towards the maintenance and preservation of these unique pieces of cultural heritage.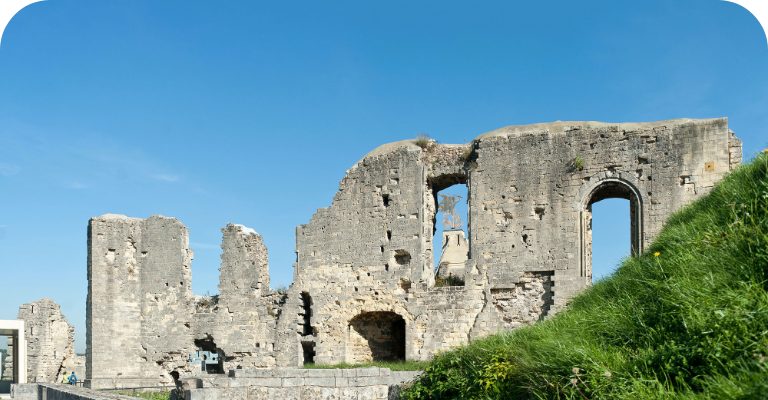 Back to the Middle Ages. The rich history of the Middle Ages lives again with a visit to the Castle Ruins in Valkenburg aan de Geul, and its history dating back to the 11th century!
The Velvet Cave has many secrets. Discover a treasure trove of impressive wall murals, inscriptions, strange sculptures in the soft marlstone walls and a romantic chapel dating from the French period (18th century).
Want to relax after an exciting climb to the ruins? You can have a drink or bite while enjoying a delightful view in our restaurant overseeing Valkenburg and the hilltop castle